Welcome to SAM.AI, a company built on more than 17 years of expertise in software development and digital marketing. Our journey began in late 2016 as SAM AI, Inc. in New York City with a vision to support the backbone of our economy—the small giants, typically 5-5,000 employee companies, that play a vital role in contributing to innovation, half of private sector jobs, and driving nearly 50% of the country's GDP.
We understand the challenges faced by these small giants, and to better understand what helps them grow, we had the privilege of surveying 500 CEOs of some of the fastest-growing private companies in the US, as published in this Inc. Magazine article.
Combined with our team's expertise and the support of our advisors and investors, we built Sam.ai. The platform offers 6 unique software suites and harnesses the power of three branches of Artificial Intelligence (AI) to have a direct impact and help these small giants thrive in the modern business landscape.
Today, Sam.ai is ranked #1 as the C-Suite Marketing Platform for B2B businesses. Over the years, we've fine-tuned the art of marketing to key decision-makers with unmatched innovative solutions. Our award-winning solution has helped businesses nationwide establish trust with key decision-makers, win major accounts, and scale growth.
Timeline
Team
Partners
Investors
Careers
Impact
Timeline
Team
Partners
Investors
Careers
Impact
If you've never experienced an AI-powered technology stack, I highly recommend that you request a SAM.AI demo and see if for yourself
Larry Myler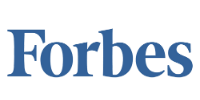 Not only can you harness an untapped wealth of contact information, but AI goes beyond the data and delivers actual insights
Molly Reynolds

Those who take advantage of AI-based platforms such as SAM, will spend a lot less time learning how to use software
Chirag Kulkarni